Angel Station is John Yorke's media production company and corporate arm.
As Managing Director of Angel Station, John works as a drama producer, consultant and lecturer on all forms of storytelling. He is currently making Red Rock for TV3 and Cover Up for ITV.
To contact John about Angel Station, please email: john@angelstation.co.uk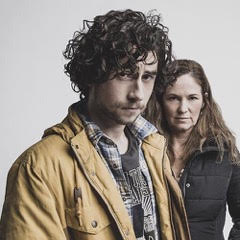 Red Rock
Red Rock is the first new Irish soap opera for 20 years which launched on TV3 in January 2015 to critical acclaim. It is a co-production between Angel Station and Element Pictures.
Red Rock is set in a fictional seaside town near Dublin and focused on two warring families from either side of the tracks. You can follow Red Rock on Facebook and Twitter @redrockTV3.
The series was sold to Amazon Prime in 2015 and has been picked up by BBC Daytime and will broadcast daily from 2016.
Red Rock was the big winner at the Irish Film and Television Academy awards 2015. It won Best Director (soap/comedy), Best Soap and Continuing Drama and The People's Choice TV Show of the Year.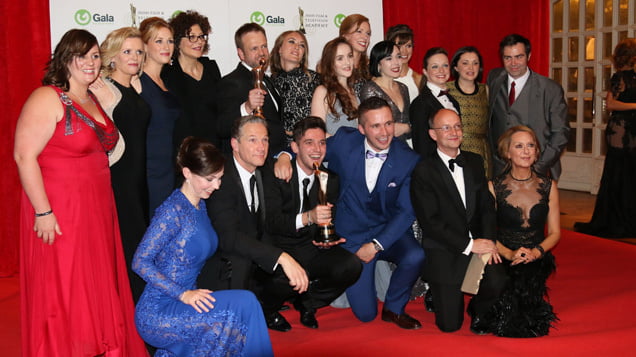 Red Rock Review: Irish Times
"Red Rock (Wednesday and Thursday), TV3's new soap, kicked off this week, with two strong, tightly scripted episodes introducing a raft of interesting characters and enough backstories to fill hours of prewatershed drama.
The main location is a police station (a touch of The Bill); there are also a pub, a cafe and a soon-to-open supermarket: plenty of places for the two central families – the moneyed Hennessys and the rough-edged Kielys – to run into each other.
It's fast-paced and looks great, with top-notch acting from a huge cast, including old hands such as Cathy Belton, Richard Flood, Andrea Irvine and Paul Roe (as the menacing head of the Kielys) and newcomers including India Mullen, Adam Weafer, Jack Nolan and Jane McGrath (who is terrific as idealistic new garda Sharon Cleere).
Red Rock is written by Peter McKenna and directed by Matt Carter, who both have long records in weekly dramas, from EastEnders to Holby City. Everyone seems to be sleeping, fighting or working with each other, or in some cases all three, as it should be in soapland. There's melodrama with the two warring families, balanced by a comic thread from jobsworth garda Paudge (Pat Ryan) and his wide-eyed sidekick, Sharon.
Red Rock is very good; let's hope it catches on."
10 January, 2015
Red Rock Review: Sunday Times
"With its love triangles and hate spirals, tangled webs and twisted mindsets, Red Rock has the geometry of a classic soap. Only two episodes in, and the protagonists are emerging as a sinuously duplicitous bunch with entertainingly complicated lives. Nobody is quite what they seem and almost everybody is up to no good. The plotlines have only started to loop and overlap, but the best-laid plans of several characters are already going decidedly pear-shaped.
The geography of Red Rock, the place, was deftly evoked. Its proximity to the sea is so vivid you can almost taste the algae. The town has a posh quarter and several sink estates. There's a sunken, collapsed feel to much of the environment, lending the programme an attractive grittiness. The sequences in which gardai visit the rougher neighbourhoods are especially refreshing, liberating the series from the staginess that bedevils predominantly set-bound soaps.
The town's most imposing feature is a long-running family feud: the ocean of bad blood between the Kielys and the Hennessys. Reasons for the enmity have yet to be explained, but there's no doubting its toxicity. The Hennessys are rich and flashy, the Kielys are cash-strapped and flashy. The town ain't big enough for both of them.
There is a much to like about Red Rock. These episodes were well-written and pacily directed. The tricky chores of plot-exposition and character-introduction were handled with dexterity and wit. The acting was naturalistic and, mostly, convincing. Tellingly, however, the marriage between soap and police drama has yet to be consummated. There are two distinctive elements. Can they be successfully coupled? It remains to be seen."
10 January, 2015