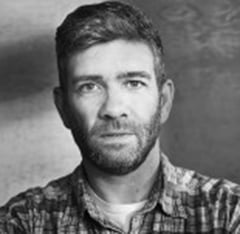 Richard Benson is 'one of Britain's leading cultural commentators' (The Guardian), a prizewinning writer and bestselling author. He works with businesses from Dove to Shine Communications on strategy and creative projects – reports, books, installations, exhibitions – using narrative to bring brand and campaign values to life and show how a brand is a living part of culture.

He has worked with Whitbread, Bacardi and Greene King devising strategies to increase brand visibility and preserve premium status, for O2 on language and communications, for Nike supporting advertising initiatives and for Cereal Partners establishing tone of voice across the range. He has worked in the archives of Motorola, Unilever, General Motors and Rayban developing narratives based on their history and cultural associations to engage media and public.
In the 1990s, Richard edited The Face magazine, when it won International Magazine of the Year Award. He is a contributing editor at Esquire and Hole & Corner magazine, and contributes to The Guardian, Daily Telegraph, London Evening Standard and Independent.
Richard's memoir The Farm (2005) was shortlisted for The Guardian's First Book Award, chosen for Channel 4's Richard and Judy's Book Club and BBC Radio 4 Book of the Week, and was a number-one bestseller. The Valley (2014) won the James Tait Black Prize for Biography, the Portico Prize and was shortlisted for the Gordon Burn Prize. It was serialised as a BBC Radio 4 Book of the Week.
"Companies have an unprecedented opportunity to tell stories about themselves that genuinely engage people. But to do that effectively, they have to understand narrative, and build it into every level of their communications."