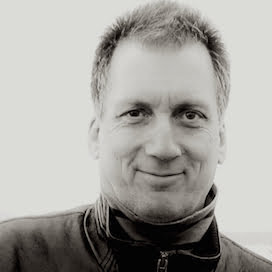 Richard began his writing life on a hot summer night in the ghetto, in a fit of inspiration, a few doors away from the Baltimore home of H.L. Mencken, the renowned American journalist and prose stylist. (He was praying for osmosis.)
He writes for large firms like Delta, Salesforce, and Cisco; and for small to medium-sized ones too, like Fighting Chance Seattle and UW Medicine. He's been known to work with branding agencies like UTA Brand Studio in Los Angeles and Brash Brands in Abu Dhabi.
Richard says that classic storytelling techniques constitute an ocean of untapped possibility for every business. "Introducing a narrative structure into business writing, from twitter threads, to UX copywriting, case studies, corporate histories, and so forth, can shift the entire landscape. New wonders, relationships and connections await."
Richard is a 2015 D&AD award-winner for Writing for Design. He lives in a log cabin on an island near Seattle. He is a co-author of Established: Lessons from the world's oldest companies, due out in 2017 from Unbound. As an Associate Partner of the Dark Angels writing collective, he runs workshops and mentors other writers and communications professionals.
Richard studied fine-art photography and is a long-time photographer.
Read Richard's article on Writing; Are you feeling it? Inspiration is the soul of your writing life
Read Richard's article 11 Life-Saving Tips for Copywriters Heading Out to Sea
RICHARD'S TOP WRITING TIP
"Good writing is like music, read your work out loud and listen for the beat."