John Yorke is a drama producer, author and teacher who has spent 30 years studying our insatiable appetite for stories. His long career in TV drama has given him the tools to identify the underlying shape common to all successful narratives – from drama to corporate reports.
As former Head of Channel Four Drama, Controller of BBC Drama Production and MD of Company Pictures, John has shaped stories that have attracted some of the biggest audiences for drama in UK TV history. He has overseen some of the UK's most enduring and popular programmes, from Shameless and Life On Mars to EastEnders and Holby City, alongside award-winners like Bodies and the internationally acclaimed Wolf Hall.
John has worked with a vast array of talent, from Paul Greengrass and Paul Abbott to Debbie Horsfield and Jimmy McGovern, making him uniquely placed to watch, learn and analyse the work of the finest writers in British television.
His approach to storytelling is based on the premise that there is a unifying shape to all narrative forms that comes from within. Where previous teachers of story have concentrated on "how" stories work, John looks at "why". Into The Woods argues that once we recognise why story structure is common to all narratives (from tales heard at our parent's knee to Hollywood blockbusters), we become able to tell all stories – and communicate – better.
As founder of the hugely successful BBC Writers Academy (85 per cent of graduates are in professional work), John was well placed to develop a range of online courses for screenwriters, programme makers and business organisations, based on the approach outlined in Into the Woods.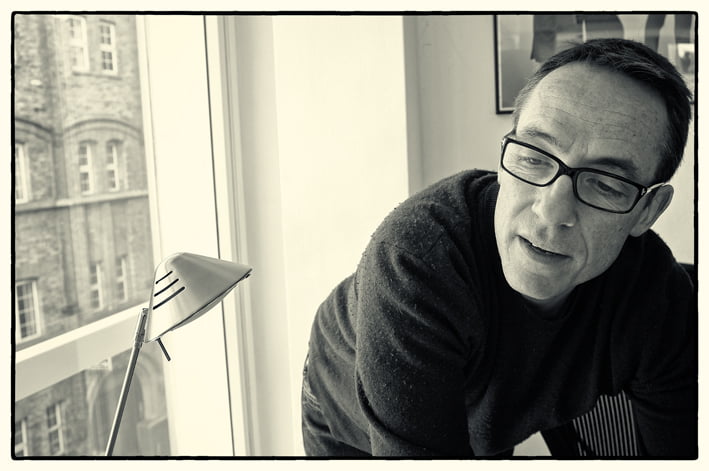 Current Roles
Managing Director of Angel Station TV – currently making Red Rock for TV3. Red Rock has been sold to Amazon Prime and BBC Daytime.
Drama consultant to King Bert Productions, the company run by David Walliams, Miranda Hart and Jo Sargent. Currently Exec-producing an adaptation of Wilkie Collins' The Moonstone, to be screened on BBC1 in November.
Visiting Professor of English Language and Literature at the University of Newcastle-upon-Tyne.
Tutor at Drama Centre London, University of the Arts London.
Regular speaker at London Screenwriting Festival and guest lecturer at MA writing programmes, including at De Montfort University, Leicester and Falmouth University.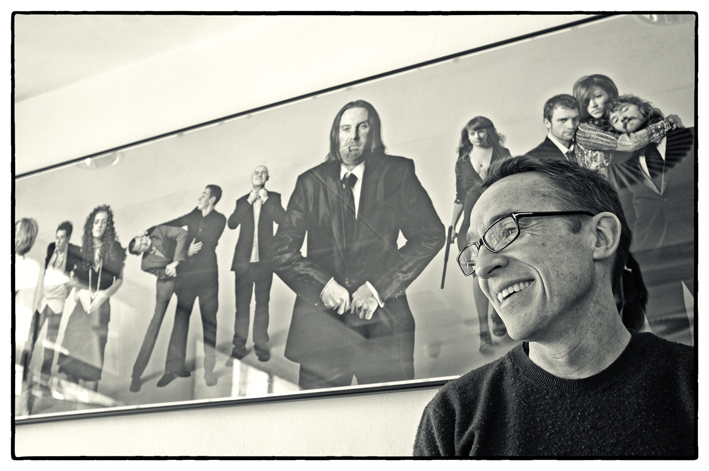 Career Summary
John is currently exec-producing an adaptation of Wilkie Collins' much-loved novel The Moonstone for King Bert Productions. It will be screened on BBC1 in November and is written by two alumni of his Writers Academy course.
Last year John co-exec produced Red Rock, Ireland's first new soap opera for 20 years. It was sold to Amazon Prime and BBC Daytime.
As Managing Director of the UK drama independent, Company Pictures, John produced shows as varied as The White Queen, George Gently and 2016 Golden Globe and BAFTA winner Wolf Hall.
In his role as a Commissioning Editor and Executive Producer, John championed many of the defining works of British television, including Life on Mars, The Street, Shameless and Waterloo Road.
As both Head of Channel Four Drama and Controller of BBC Drama Production, his CV encompasses big popular works like Hustle, Spooks, Casualty and Holby City alongside award-winners such as Bodies, Omagh, Sex Traffic, Not Only But Always and The Curse of Steptoe.
John created the BBC Writers Academy in 2005, the only writing programme in the world guaranteeing broadcast work and which has produced a generation of successful television writers and programme makers.
Into The Woods has been heralded by screenwriters, authors and critics alike, from Caitlin Moran to Peter Bowker, Ken Follet to Peter James and The Times to The Guardian. Since first publication, it has been the UK's bestselling book on narrative structure.
John began his television career story-lining EastEnders during its first BAFTA-winning year, going on to script edit, produce and executive produce the show – a relationship that lasted 16 years.