Seminars and masterclasses at business, creative and education events
The impact story can have is recognised well beyond the creative sector, and John addresses engineers, market researchers, media strategists, speech-writers, corporate communications teams and brand directors keen to learn about the power of narrative for effective communication and as a business tool.
To book John for seminars, masterclasses, training or mentoring, contact:
Christina Bunce/Susannah Marriott at learn@johnyorkestory.com
To book John for an author event, contact:
Gordon Wise at Curtis Brown Associates at gordon@curtisbrown.co.uk or 020 7393 4432
Some of John's recent speaking engagements and consultancies
University of Manchester (Comms team), Manchester, UK • Market Research Society, London, UK • Pymouth Manufacturers Group, Plymouth, UK • Creative Europe Media, Hamburg, Germany • European Speechwriter Network, Oxford, UK • Tedx, Nicosia, Cyprus • BBC Writers Room, London, UK • European Radio Conference, Baden Baden, Germany • TV Drama Festival, Stockholm, Sweden • Media Xchange, Guttenburg, Sweden • Racconti Programme, Rome, Italy • Racconti Programme, Munich, Germany • Racconti Programme, South Tyrol • Consultancy Fremantle, Sydney, Australia • Consultancy Fremantle, Melbourne, Australia • BBC Writers Festival, Leeds, UK •  London Screenwriters Festival, London, UK •  Staff Training BBC, Cardiff, UK • Staff Training BBC, Elstree, UK • Staff Training BBC, Birmingham, UK • Lecturing, Newcastle University, Newcastle upon Tyne, UK • Lecturing, De Montfort University, Leicester, UK • Lecturing, City University, London, UK • Lecturing, Drama Centre, University of the Arts London, UK • Lecturing, Dublin, Ireland • Lecturing, Galway, Ireland • Lecturing, Belfast, UK
STRUCTURE, MEANING AND MAGIC
Watch or listen to a 45-minute seminar recorded at The Breakfast Club in July 2016, part of London Screenwriters' Festival Video Seminar Series.
John is running an Advanced Structure Masterclass at London Screenwriters' Festival 2016. He will also be hosting a session with Line of Duty writer and producer, Jed Mercurio.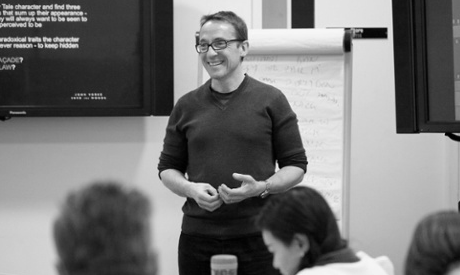 John teaching on the MA Dramatic Writing, Central Saint Martins, London.
THE SIMPLICITY OF STORYTELLING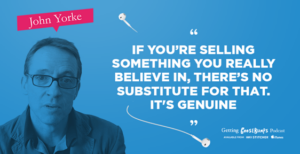 In this podcast, John talks to Ph.Creative CEO Bryan Adams about how and why leading brands should shape up their story. And how story influenced the Brexit debate.
RONALD REAGAN, JAWS AND THE CYCLE OF GRIEF
A podcast of John's talk to the European Speechwriter Network conference, April 2016, which ranges from election speeches to psychology to Jaws.
STORIES SHAPING THE WORLD
In this BBC Radio 3 Arts and Ideas podcast, John takes part in a panel discussion exploring the new rules of fiction and storytelling  in today's shifting multimedia world.
STORIES IN BUSINESS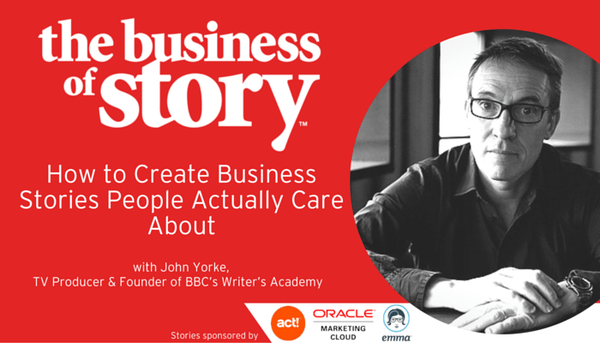 In this podcast, John Yorke talks to Park Howell from Business of Story about their shared passion for storytelling, and how it can be applied in the marketing world.
John ran a session for the Channel 4 Cutting Edge Directors' scheme: highly competitive, run by eight industry leaders. John delivered a bespoke session about storytelling for our documentary directors. It was fascinating, and he used an extraordinarily broad range of cultural references in a brilliantly accessible way. He couldn't have been more helpful planning the session and the talk he gave was really inspiring. We would jump at the chance of working with him again.
Amy Flanagan
I knew when I saw your slides the night before that we were in for a treat and you didn't disappoint. It was a fascinating insight into the way in which storytelling applies to the business world.
Steve Gerry