Join us for unique experiential learning that sticks – courses for anyone who needs to communicate.
As founder of the BBC Writers Academy, John is an experienced trainer and tutor. His carefully designed online courses developed with the Professional Writing Academy guide you through the process of shaping a successful story for drama, factual TV or business. Courses are taught online, using the most effective method for delivering training in story skills.
Learn more:  Storytelling for Screen (Drama), Story for Factual TV, Story for Business, Story for Script (HETV)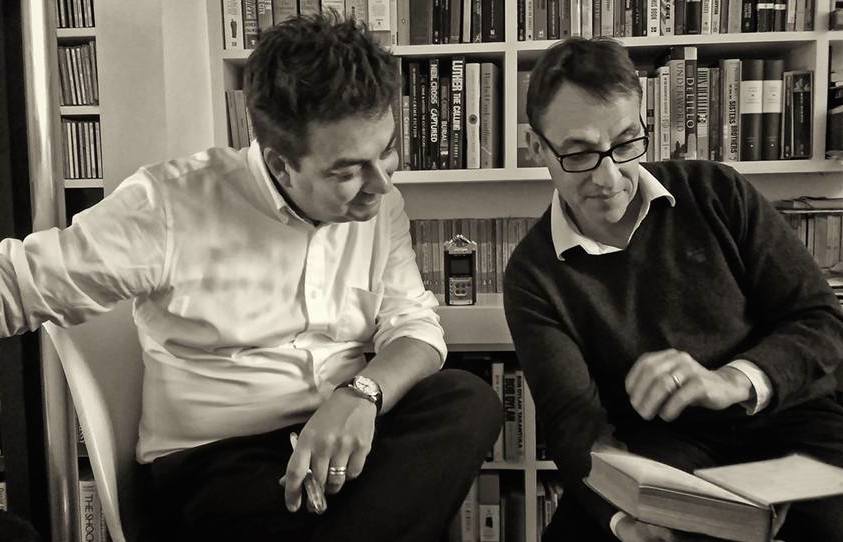 • Into The Woods explains why all stories have the same underlying shape
• And how the same story fundamentals apply in every arena, from drama to politics and law to business
• Learn these principles and your stories will work for any audience anywhere.
More about THE BOOK.  More about THE COURSES. 
John Yorke courses approved by Creative Skillset

• Acclaimed TV drama producer
• Founder of the BBC Writers Academy
• 25 years at BBC, Channel 4, Company Pictures
• Storytelling consultant and lecturer
  Find out more HERE
John in discussion with The Market Research Society about why stories are as relevant to science, finance and business as they are to TV drama and how to keep your audience engaged.
Reviews and features
Into The Woods has been acclaimed by reviewers, academics and writers alike as a fresh, forward thinking, must-have manual for modern storytellers across all genres and forms.
More media coverage HERE
Out of every 100 Amazon customers, 91 gave Into The Woods 4 stars or above
 
John Yorke is an inspiring and popular speaker
John speaks to audiences around the world: from Google talks to local podcasts, from global executive teams to freelancers, from engineers to speechwriters. He is a regular guest speaker at London Screenwriters' Festival, BBC TV Writers' Festival, and at universities and production companies around the world. Find out more HERE.
To keep up to date with what's happening FOLLOW NOW
"The course is a fantastic accompaniment to the book and helped me move strides ahead in my writing. I wasn't completely sure until my co-writer stopped me mid-structural-analysis of an episode of a comedy series and asked me which lesson of the course made me so good at analysing structure."
"This was a darn good course. It is very well structured and executed. In fact, I am amazed at how you have structured (pun intended) it. I loved every minute, even when I've banged my head bloody trying to do the assignments! I suffered from creativity depression for a long time, and this course got me out of it!"
"I've learned so much on the course and feel I understand what elements are required to make a story tick. And I've somehow absorbed those over the duration of this course to the point where they feel really natural and intuitive and I find myself watching movies and picking them out time after time."
"The Into the Woods course was enlightening. It was the first time that I've seen stories broken down into such logical, simple and easy-to-follow structures. Once you have mastered this knowledge, it's easy to apply it to other forms of writing, and I'm looking forward to using my new skills in my brand storytelling work."
Ready to let the story unfold?
"There are few [books] that delve more deeply into the art of storytelling than this erudite volume."  The Financial Times