Master story structure and pitch your treatment: the online course
Find out why all successful stories share an underlying structure, apply that knowledge to your own work, then pitch a treatment for an original drama for John to feedback on.
APPROACH Over 4 months you'll learn practical ways to apply the principles of five-act structure as set out in Into the Woods. Along the way you'll absorb the grammar of storytelling and discover the essential elements every story needs to transfix an audience, wherever they are in the world. You'll learn to spot why stories aren't working and understand how to fix them. Finally, you'll write a treatment for an original drama and get feedback notes from John and his team.
WHO IS IT FOR? Anyone involved in developing drama, including producers, directors, writers, editors, technicians and executives. You can enrol as an individual and organisations can block-book a dedicated class.
All you need to participate in the course is a computer and a good internet connection. Course materials are available 24/7, so you can work at a time that suits you.
The online nature of the course means it is ideal for people juggling work with family life, it suits those outside London with limited access to training, and it is accessible for people who may find attending face-to-face training courses difficult.
LEVEL Appropriate for the novice storyteller and works as a back-to-basics refresher for experienced practitioners or teams looking to unify their approach to the craft.
OUTCOME At the end of the course participants develop a treatment for a an original TV drama or film. You will receive feedback on your idea from John and his team.
DURATION The 16-week course comprises seven fortnightly sessions followed by a four-week final development session. It requires approximately 5–7 hours of study weekly. Within each fortnightly session there is flexibility as to when work is completed.
DELIVERY The course is accessed through an Into the Woods online classroom, hosted by the Professional Writing Academy.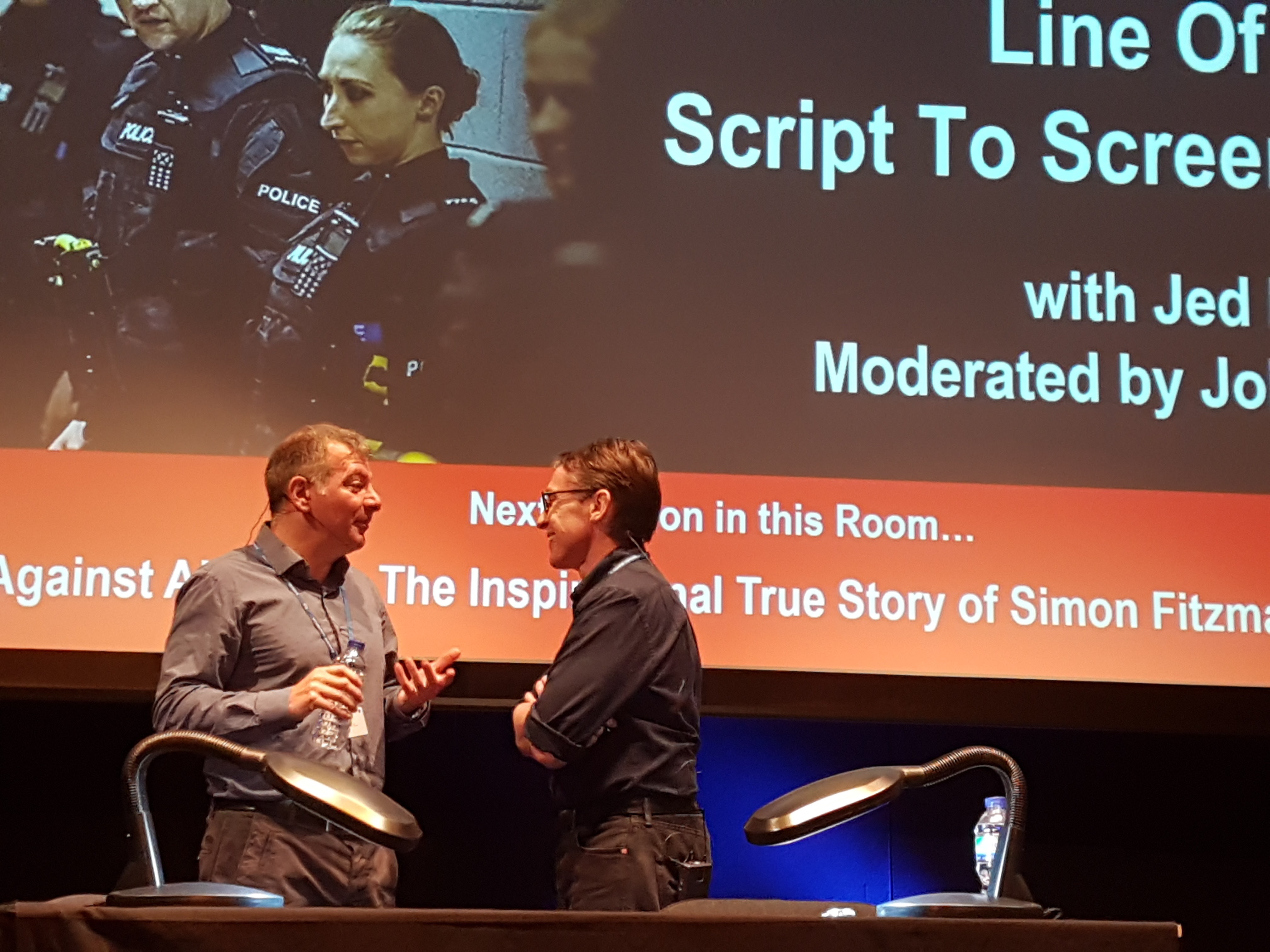 Shape your idea into a story
The course will help you write a treatment for a spec script. As you work through the sessions you will:
Learn to see the underlying framework behind all stories everywhere
Master the essential storytelling tools
Discover why a story doesn't work – and how to fix it
Gain the confidence to create your own stories
Find out how to write a professional treatment.
You will work in small groups of no more than 15 and take part in guided discussions and critiquing workshops with peers.
Course outline
Session 1: Introduction to Story Part 1
This first session is about reading, watching, thinking and experimenting. You'll start by learning the grammar of storytelling and the essential elements of a story, and experiment with summing up a protagonist's wants and needs.
Session 2: Introduction to Story Part 2
Builds on the basic building blocks of the archetypal story identified in Session 1, examining structural form in more detail. We'll look at the inciting incident, the character's journey and story endings (crisis, climax and resolution).
Session 3: Essential Story Tools 
This is about 'breaking' a story into its component parts to see whether it's working as well as it could. You'll also experiment with three-act structure. By the end of this session you should be able to deconstruct a story.
Session 4: Five Act Structure 
Now we break down a story into five acts and look at why this is such an invaluable tool for storytellers. Practical exercises include identifying turning points and midpoints and rewriting a TV soap episode in five parts.
Session 5: Building Stories 
We introduce the basic building blocks of stories – scenes – and explain why you need to get inside characters' heads to make them work. You'll utilise all your acquired knowledge by planning out an original story.
Session 6: Top 25 Story Tips 
By now you should know how to create your story, test its elements to ensure it works, and structure it into beats, scenes and acts. This session offers simple tips that will inspire you to look at stories and scripts with a fresh eye. If you have a problem with a story, this session will provide the solution.
Session 7: Developing your own Treatment
We find out the difference between a synopsis and a treatment, then learn the rules for writing a successful treatment. You will submit a treatment for an original drama for TV or film, and receive written notes on your idea.
How the course is taught
The course is delivered via The Professional Writing Academy online classroom – the first of its kind, devised specifically for writers. The learning model is structured around a combination of peer and tutor feedback, and aims to develop and hone your critical faculties through constant practice and revision.
The course lasts 16 weeks and comprises 7 sessions requiring 5–7 hours of study each, including:
• Short podcasts from John Yorke
• Short videos from John Yorke and/or other industry experts
• Online guidance notes and directed prompts and exercises
• Directed reading and viewing lists
• Webinar and Q&A sessions
• Guest lectures from industry experts
• Online peer critiquing from other participants in the group
• Tutor moderation
• The support of an online community and virtual classroom
After the course you have the option to continue working with your peers in an online alumni area.
Next course starts 22 January 2018, £900
WHAT STUDENTS SAY ABOUT
the

COURSES
The course is very clear in delivery and is building on my knowledge consistently. With the fabulous, supportive and constructive tutor feedback, I am learning an immense amount. While the course is challenging, it is also enjoyable, educational and informative.
I've just landed my first paid writing gig for the BBC. I'm flipping delighted, and I must thank the course team enormously, as it wouldn't have happened without all your generous time and support.
I categorically know that this course helped me get my job in TV drama. Of course, being able to say on the application that I had studied with John Yorke was a big plus, but more than that – when at interview we had to give notes on a script, I was immediately able to go back to what I'd learned during the course and apply it to a real script. Of course you gear the course to writers, but I can absolutely say that it is also invaluable to script editors, producers and directors.
I was just saying yesterday how much I enjoyed the course and how wonderfully organised and exhaustive it is. I am especially grateful to John and Chelsea for the clarity and depth of the notes on my treatment at the end of the course. The tutor direction, insight and help has been spot on and gives me the tools I need to expand on my existing skills.