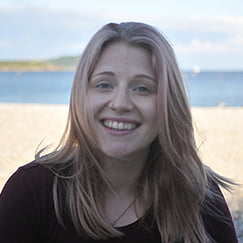 Emily Ronan
Content and Community Manager
Emily is a freelance writer and editor based in Bath. She holds an MA in Professional Writing from Falmouth University and is a Story for Organisations alumna with a keen interest in video games and nature writing. 
Emily also works with our Story for Games director Caroline Marchal as a story development assistant for an Interior Night narrative video game.
Just asking myself John's 10 simple questions – like 'What does your protagonist want?' – has brought more clarity to my writing and to the writing process. I've found it can be applied to our marketing campaigns and even UI.