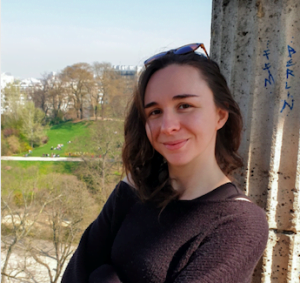 Georgi Tandy
Course Moderator
Georgi is a freelance writer and blogger from the Forest of Dean. She holds a BA in Film and an MA in Film & Television, both from Falmouth Unversity where she specialised in screenwriting.
She has developed several screenplays, a handful going into development. In 2016 her short film, Gancho, featured in the
BFI
Future Film Festival.
Georgi lives in Cheltenham where she writes full-time working on her first fantasy novel. When she's not writing her novel, she's reviewing games and books for her blog. She travels often but always drifts back to the Forest of Dean to take her family dogs on long, muddy walks.
Set time aside to write and turn it into a habit. When you find your time, everything else can wait. I like to wake early, make a strong coffee and write in my PJ's for an hour. Only then will I make the bed, water the plants and get on with my day.