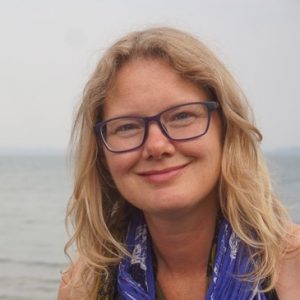 Steph is a freelance producer and director. She trained as a journalist and began her television career as a director, reporter and presenter in 1994. She has since produced and directed a large variety of factual programmes and documentaries, most recently producing for the BBC's Who Do You Think You Are?, Back In Time For School, and The One Show. 
Her extensive experience takes in everything from development and casting to directing location crews and edits. She has worked across arts, entertainment, motoring, lifestyle and history programming, and also been a podcaster and voiceover artist. She was a mentee with Women in Film and Television and a finalist in Sheffield Doc/Fest's Fast Track To Features initiative.
When Steph is between television contracts, she writes and directs independent fiction and comedy projects; some of these have been shortlisted for awards.
Essentially, she is a versatile storyteller and collaborator working editorially with ideas and teams, whatever their genre.
Documentary-making is a bit like archeology: the story's there, we just have to unearth the broken pieces and fit them together. We might do that instinctively and the story's always moving and morphing, but through it all a good grounding in story structure is an exceptionally useful guide, helping us build a more emotionally resonant film.