STORY CAN MAKE YOUR GAME A WINNER
Discover how by downloading our white paper below, or completing our CPD course for video games professionals. 
Strong narrative is key to engaging and retaining players. Our Story for Video Games course teaches the story-structure essentials that will help you craft richer and more compelling games.
At the end of the course you'll write a story treatment for a game, and get feedback from story expert John Yorke and Heavy Rain lead Designer Caroline Marchal. The course is for anyone who works in the gaming industry as well as writers intrigued by the possibilities of interactive stories.
This is a professional development course and so you may be able to get funding from your employer or ScreenSkills to do it. All participants who successfully complete the course will receive a certificate of completion evidencing their learning and study hours.
Course Director John Yorke
Course Director Caroline Marchal
Course Moderator Emily Ronan
VISIT THE STORY FOR VIDEO GAMES COURSE INFORMATION PAGE NOW.
NEXT COURSE
Start date: TBA
Duration: 7 weeks
Skill level: Intermediate
Session length: Weekly
Sessions: 6
Price: TBA
WHY MIGHT 80% OF PLAYERS ABANDON YOUR GAME?
John Yorke and Heavy Rain lead designer Caroline Marchal explain why players are three times more likely to finish your game if it features a strong narrative.
EVERYONE IN DEVELOPMENT NEEDS TO THINK LIKE A STORYTELLER
It can be a challenge for studio teams to bring storytelling into the production process. 
But it must be done early if you want to deliver a coherent video game.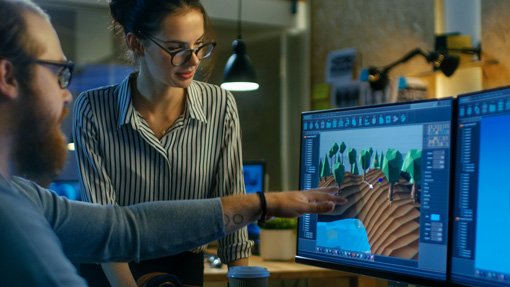 Thinking about narrative earlier on and having a strong commitment to creating a harmonious, rather than antagonistic, relationship between gameplay and narrative is the only way we're going to get over this lack of cohesion.
Tomb Raider writer Rhianna Pratchett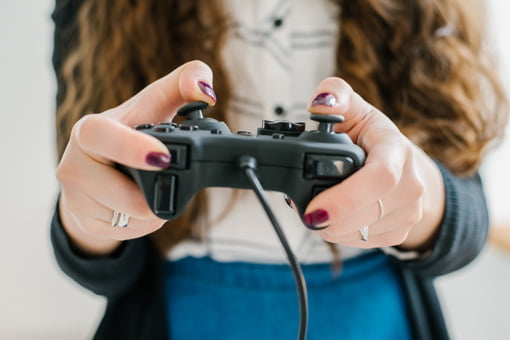 BRING IN THE WOMEN
Women make up 43% of gamers and the demand for female-led stories is on the rise. We need more women in games development to craft authentic characters.
GAMES WRITERS NEED TO THINK LIKE DESIGNERS AND DEVELOPERS
Few writing courses prepare you for crafting interactive stories. But to be a successful writer in the games industry you must understand game design and production.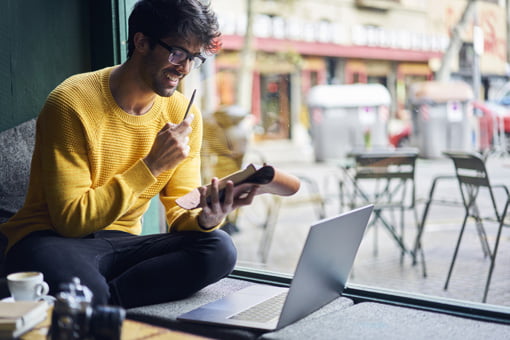 FREE ACCESS TO OUR WHITE PAPER
FOR A LIMITED TIME ONLY
We're giving new subscribers free access to our much-coveted guide: Three Strategies to Make Your Game a Winner. Sign up to our newsletter below – we'll send you an email asking you to confirm your email address, then we'll send you the download link.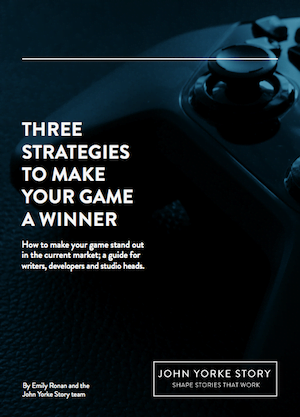 RELATED ARTICLES FROM THE JOHN YORKE STORY TEAM
RECOMMENDED READS ON STORY IN GAMES