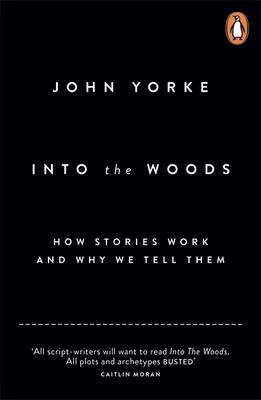 LEARNING BASED ON the
BESTSELLING BOOK on STORY
Into The Woods explains why all stories have the same underlying structure. We'll help you understand that shape and how to apply it to your work, whether you're making TV, video games, novels or writing a tweet. Join us for:
Conferences and masterclasses

Consultancy and mentoring
More about THE BOOK. More about THE COURSES. 
"From the gossip we share, to the TV series we binge on, to the political narratives that shape our lives — stories define us. Learn how they work and transform the way you do everything."
WHAT PEOPLE SAY ABOUT the APPROACH
"A mind blower… an incredibly dense but very readable tome about the art of storytelling. Really worth a read."
Lenny Henry
"The best book on the subject I've read."
Tony Jordan
"All script-writers will want to read Into the Woods. All plots and archetypes BUSTED."
Caitlin Moran
"I don't always enjoy books on writing, but Into The Woods by John Yorke is brilliant on story structure."
Ken Follett
Our Story for Screen students are halfway through the course, so we invited writer, story producer and tutor Ciaran Hayden to answer their questions on troublesome midsections, characters' desires and how long to make a series.
There's more to think about when when writing for games that simply what words to use, Caroline Marchal summarises some dos and don'ts for those looking to work in the industry.
Videogame stories need to be complelling if a player is to stay engaged. Story for Games course Leader Caroline Marchal outlines the five most important things to keep in mind about your audience as you write your game's story.