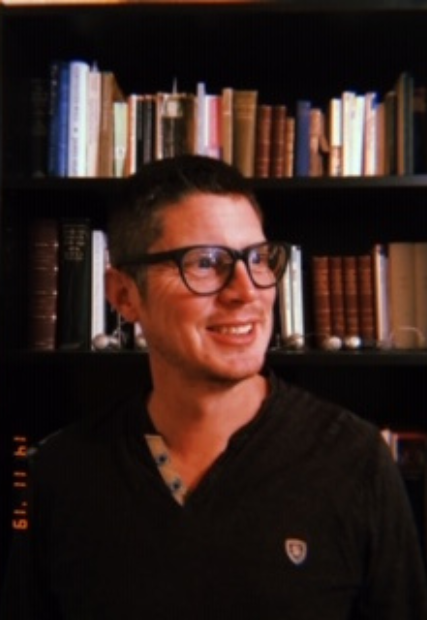 Tutor , Script Development
Matt was part of the National Theatre's Directors' Program.
He developed methods of storytelling and later assisted the Royal Shakespeare Company's Artistic Director, notably at the Buckingham Palace/RADA gala on behalf of The Prince's Trust.
He also wrote, translated and adapted plays for the fringe theatre in London, Edinburgh and Paris, including Time Out Critics' choice Salomé, and The Independent Pick of the Edinburgh Fringe Dr Faustus.
He moved into film development, assessing novels for adaptation for Celador, Euston Films, Miramax and Film Four, before joining the Channel 4 editorial team on the development of The Deal, Shameless and Pleasureland. During a stint at Granada, he script edited The Stepfather and Jonathan Harvey's Von Trapped.
Matt then went on to Lime, scouting new writers for Hollyoaks, running TV writer workshops at the Everyman Theatre in Liverpool and developing Sally Wainwright's Bonkers for ITV as well as Jeanette Winterson's Ingenious for CBBC and BBC 1.
As Development Producer for The Digital Fiction Factory, Matt managed multimedia ideas from inception to script/ pitch stage with writers including Naomi Alderman, Malorie Blackman, Noel Clarke, Frank Cottrell-Boyce, Mark Ravenhill and Michael Rosen.
He joined start-up Buccaneer Media as Development Consultant on projects including ITV/Netflix's Marcella, helping to foster ideas by Debby Moggach, Florian Zeller and Rory Mullarkey. During this time he worked closely with the Kevin Spacey Foundation to promote new screen talent and was also on the BAFTA panel assessing youth drama. He currently offers consultancy, ghostwriting and translation services to a number of international media companies.
Courses
Learning with Matt