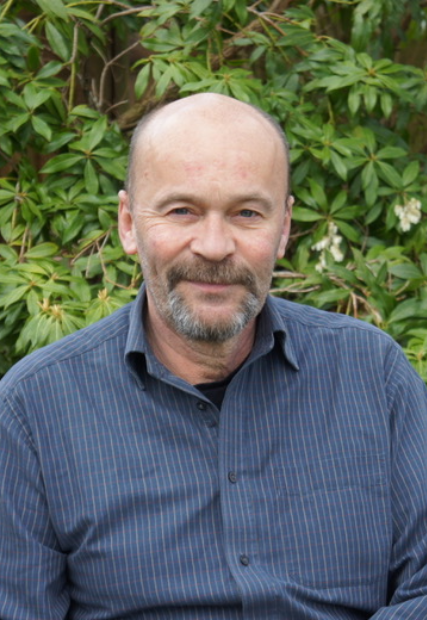 Peter Benson has published eleven novels, both in the UK and in translation.
His prize-winning debut, The Levels, was published in 1987, and won The Guardian Fiction Prize and the Authors' Club First Novel Award, and his second book, A Lesser Dependency, won the Encore Award.
The Other Occupant, his third novel and winner of The Somerset Maugham Award, established him as 'one of the most distinctive voices in English fiction' (The Evening Standard) and his subsequent books have ranged across many genres and subjects. Odo's Hanging is set in 11th century Winchester, A Private Moon is a dystopian private eye novel, Two Cows And A Vanful Of Smoke is 'a haunting tale of love, clairvoyance and cannabis' (The Guardian), Isabel's Skin is a gothic thriller and his latest, The Stromness Dinner focuses on food, sex and travel (but not in that order).
He has also written short stories, poetry, screenplays, journalism and advertising copy.
Peter has taught creative writing at the Arvon Foundation, the National Writing Centre of Wales at Tŷ Newydd, Manchester Metropolitan University and the University of the West of England.
He has been the Royal Literary Fund Fellow at the University of Leicester, UK, Visiting Professor of Creative Writing at Wake Forest University, North Carolina, USA, and Co-Director of the RLF's Writing Project initiative, working with charities, businesses and individuals to improve their writing skills.
Courses
Learning with Peter