Not just how, but why stories work
John Yorke's book Into the Woods is considered the foremost UK text on narrative structure. It is required reading on all university writing degrees and is the UK's bestselling book on screenwriting.
The book argues that all stories share the same blueprint – because they reflect the way in which the human brain makes sense of the world. Storytelling is hardwired into human perception. We cannot not tell stories, and we can all do it innately.
Into the Woods analyses how and most innovatively why this blueprint works, based on John Yorke's decades of experience not only studying and teaching five-act story structure, but making film and TV drama watched by millions of people around the globe.
The book is as relevant to the scientific and software industries as to the creative sector, and of practical use to everyone from bid writers to screenwriters.
Our online CPD training courses are based on this outline and help creative professionals put the theory into practice.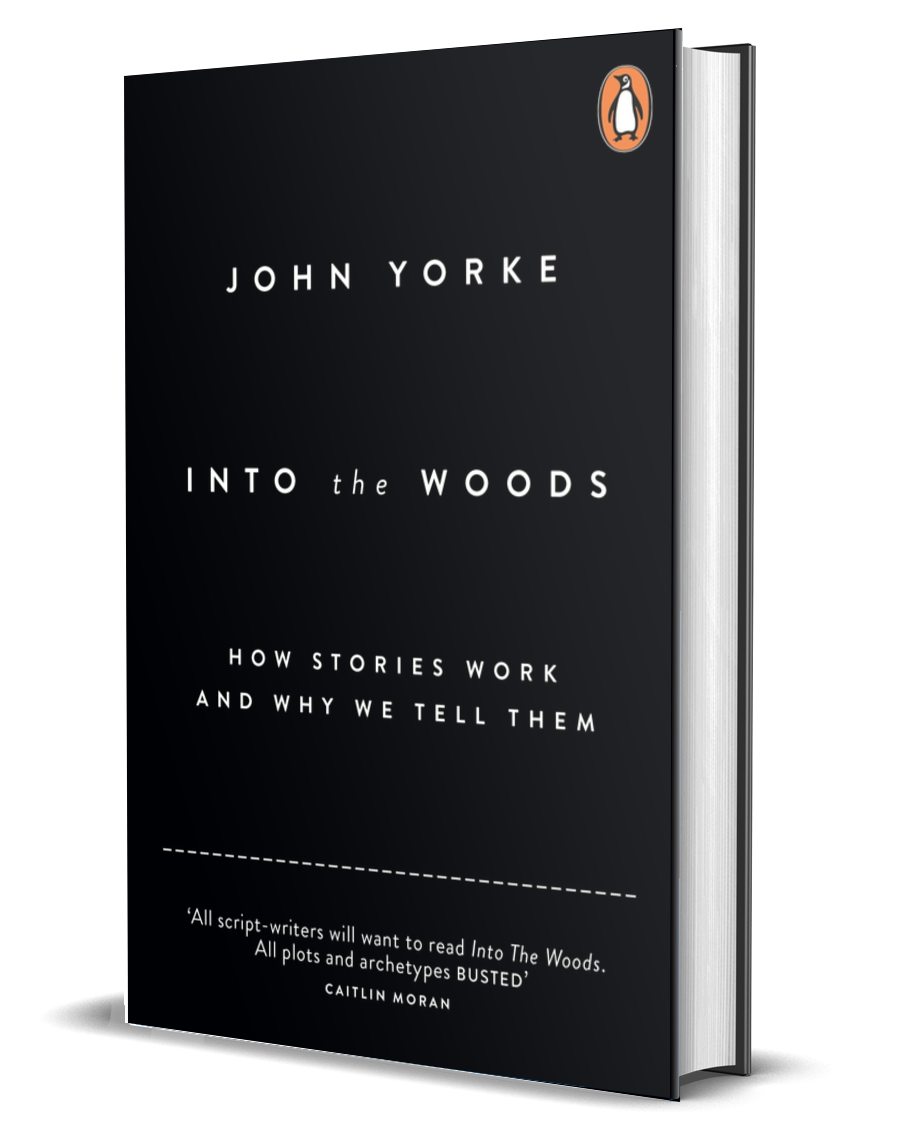 Of all the books I've read about story construction and the art of fiction, this one is the most comprehensive and concise.

John Collee, Master And Commander, Happy Feet, Walking with Dinosaurs
TESTIMONIALS from INDUSTRY EXPERTS
"A love story to story – erudite, witty and full of practical magic."
Neil Cross, creator of Luther
"The most important book about scriptwriting since William Goldman's Adventures in the Screen Trade"
Peter Bowker, writer, Blackpool, Occupation, Eric and Ernie
"A mind blower… an incredibly dense but very readable tome about the art of storytelling. Really worth a read."
Lenny Henry, actor, comedian and writer
"The best book on the subject I've read."
Tony Jordan, acclaimed TV writer
"All script-writers will want to read Into the Woods. All plots and archetypes BUSTED."
Caitlin Moran, columnist and bestselling author
"I don't always enjoy books on writing, but Into The Woods by John Yorke is brilliant on story structure."
Ken Follett, novelist
"This is a marvellous analysis of screenwriting and, with any luck, should help a great many people achieve their dreams."
Julian Fellowes, writer and creator of Downtown Abbey
PUBLISHED REVIEWS of the BOOK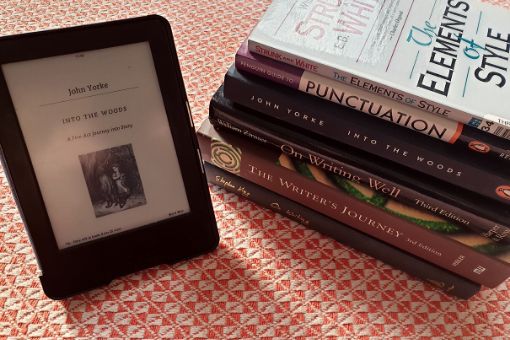 STORY ADVICE from JOHN YORKE
Writers should always define their central character's 'want' and 'need' – but the latter can often be missed. So how do you establish a character's need / internal desire? BAFTA-winning producer John Yorke explains.
You've written your story, now how can you test whether or not it's as good as it can be? John Yorke recommends asking 10 questions to check you've got your story straight: an approach as relevant to business stories as it is to dramatic narratives.
In this premium article John Yorke explores how Chernobyl's makers 'took something complex, grey, difficult and un-heroic and turned it into a classic Hollywood narrative shape'.