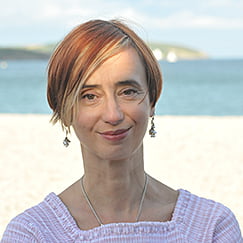 Susannah has been teaching people how to write online since 2008, when she helped develop the world's first fully online masters degree in writing, at Falmouth University.
Prior to that she worked for many years in the publishing industry, commissioning and editing books. It was there she became aware of how unprepared writers were for the industry.
'In those days, no-one thought writers needed to develop the professional skills that are so useful in publishing. I was inspired to move into teaching to help writers develop a wider understanding of what it means to be successful.
Fortunately this came at an exciting time, when digital technology allowed us to offer new and exciting ways for writers to learn, engage with each other and develop professional networks.
SUSANNAH'S TOP WRITING TIP 
"The world is about story and something else"