STORY for BUSINESS PITCH DECKS
How to create a professional pitch deck for your business idea and stand out in a crowded landscape.
How to create a professional pitch deck for your business idea and stand out in a crowded landscape.
Join us for a two day live online workshop and take your proposals to the next level by adding pitch deck creation to your skillset. Create compelling decks that really sell your idea by learning how to tell a unique story within your pitch and create visuals that people won't be able to ignore.
Prompt relevant and serious enquiries about your business.

Ensure that others see your vision in the way you do. 

Discover how to format your pitch deck with striking visuals.

Persuade people by selling your idea as a

story

.
Using Powerpoint or your preferred equivalent (Photoshop, Keynote, etc.), you will find out how to build your pitch deck and create a template that you can use for any idea. From the 'must includes' to the 'don't do's', we'll guide you step by step  through the process, and you'll be working alongside a motivated peer group all looking to develop and add to their skillsets.
The workshop is led by Emma Millions, a seasoned writer and development producer with experience in creating industry standard pitch decks that have helped multiple clients take their projects to the next level.
The workshop replicates a face-to-face experience, running live 10am-4pm (UK time) with a group of up to 30 participants joining Emma and a dedicated moderator. You can join and interact with the group from anywhere in the world. 
We run this course once per quarter each year. 
NEXT COURSE
| | |
| --- | --- |
| Start date: | 13 February 2023 |
| Duration: | 2 days |
| Skill level: | Intermediate |
| Held: | 10am – 5pm on 13 Feb and 10am-2pm on 27 Feb |
| Sessions: | 2 |
| Price: | £250 |
Work from our course team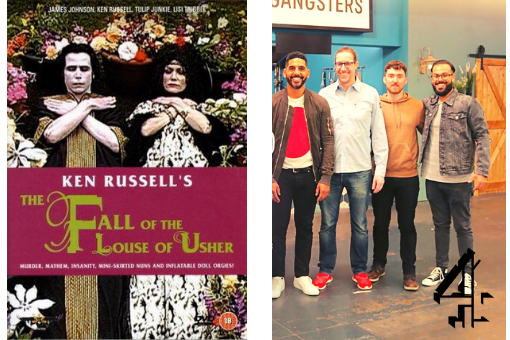 These live online workshops are for anyone with a business idea who would like to learn how to pitch them more effectively. No technical knowledge or special equipment required.
We teach this course in groups of up to 20 people. You can book as an individual, or block-book a class for your team.
This training is suitable if you:
Pitch ideas to clients but you're not sure if your presentation is punching through.
Have a sales proposal but your prospects aren't reacting to it the way you'd hope.
Have a great business idea/product and you want investors to take notice.
Need to discover why your pitches aren't hitting home – and how to fix them.
Would like to find out how to create a professional and engaging pitch deck.
Want to join a friendly and supportive group of learners.
Can dedicate two live days to the learning.
This workshop allows you to: 
Take your pitching skills to a new level and learn how to look at your idea in a whole new way. 

Use basic design skills to transform your pitch into an exciting visual format.

Find out what makes a stand-out, highly individual pitch deck.

Learn how to use appropriate imagery, fonts and design styles to make your idea jump off the page. 

See sample pitch decks and analyse what makes them good or bad.

Discover exactly what information is needed in a pitch deck – and what to leave out.

 

Get tips and hints on how to find the perfect images for your deck and present them in a slick and professional way. 

Find the story within your idea and how to organise your deck around it.

Move forward with a template that can be applied to all your future ideas. 
The workshop replicates a face-to-face experience, running live on Zoom with a group of up to 20 participants joining Emma and a dedicated moderator. You can join and interact with the group from anywhere in the world.
All the teaching, interaction with participants, tutor input and moderation takes place in an online classroom, and may include: 
Interactive Zoom lectures, including PowerPoint and shared screens 

Live Q&A sessions 

Breakout groups 

Whiteboard, if required 

Guided discussion 

Templates, prompts and formulas 

Downloadable tutor documents 

Short practical exercises to check and embed the learning 

Longer assignments to support and inspire your writing 

Peer critiquing to help you get the most from the learning experience 

Healthy screen breaks throughout the day 

Options to Ask Emma Anything in our online forum after the workshop. 
Join our alumni
After your second session ends, you can join our online alumni community where you'll meet our growing network of past students. You'll be able to.
Rejoin your classmates in a private forum
Continue to access an archived version of your course materials
Meet alumni from other courses and share work for feedback
Join discussions about screenwriting, script editing and the industry
Attend live chats with guest writers and industry folk
Mentoring and one-to-one feedback
The John Yorke Story tutor team offer mentoring, script reads and reports. We are happy to quote by job or script, or to arrange a longer mentoring scheme as you work on a specific story idea. We'll create a package to suit you, so for more information please email learn@johnyorkestory.com
Taking things further
If you'd like to take another John Yorke Story course, we'll give you a discount. Please get in touch for more details.
Price: £160 (inc. VAT where applicable)
Price: £50
(Non-refundable)
Our ARTICLES on PITCH DECKS
Creativity and business are often seen as completely separate things, but the two should really go hand in hand. Here's a few simple ways to bring creativity and storytelling into your business pitches to boost impact.
We hear about and see a lot of pitching tools for drama. Glossy pitch decks. Loglines. Comparable titles. Shiny, sexy mood boards and artwork. But what do you need for a great factual pitch? Story for Pitch Decks course director Emma Millions explains.
Many writers are intimidated by the prospect of pitching. As if writing scripts isn't hard enough, it feels like we now need to be graphic designers, pro-editors and public speakers to get our story in front of the right people. But we should remember that we are creative people, says Story for Pitch Decks course director Emma Millions.