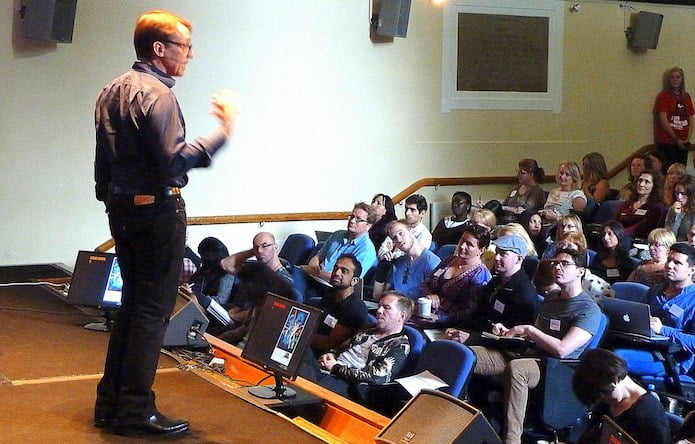 STORY for SCRIPT DEVELOPMENT
Shape up your story skills and learn how to get the most out of writers.
Shape up your story skills and learn how to get the most out of writers.
Over seven weeks, this online professional development course trains you to identify issues with scripts, solve key story problems, and craft polite, constructive and positive notes for writers. You'll learn effective ways to tackle issues with tone, focus, streamlining and storylining, while honing characterisation, agency and proactivity. And you'll practise the art of expressing headline thoughts, keeping your editorial cool, and using questions not instructions to get the most from the writers you work with.
The course suits those new to script editing, moving over from theatre, or taking first steps on the career ladder. But it's also suitable as a refresher for script editors who work intuitively, but would like to know 'why' or gain a more specific narrative vocabulary for communicating with writers. Maybe your role requires you to spot future hits at the script stage, or you need the story-structure tools to develop more ambitious stories with larger, more complex teams. 

You'll gain a good working understanding of five-act structure and the principles of narrative set out in John Yorke's bestselling book Into The Woods. We start by taking everything back to basics – identifying the key components all successful stories share and the blueprint underlying every archetypal narrative – then apply these principles to diagnose and fix story problems within the context of a HETV drama production, using live scripts.
Along the way you'll develop increased confidence in judging story ideas, distilling a story to its essence, working with writers and the wider team, and crafting stories that resonate with audiences worldwide.
This is not Zoom or video learning – we use a small-group social-learning model featuring set assignments and discussion to weekly deadlines, with peer critiquing and tutor feedback in our virtual classroom, which we built specifically for teaching writing and editing skills.
Participants who successfully complete this CPD course receive a certificate of completion evidencing their learning and study hours.
NEXT COURSE
| | |
| --- | --- |
| Start date: | 23 January 2023 |
| Duration: | 7 weeks |
| Skill level: | Intermediate |
| Held: | Weekly |
| Sessions: | 6 |
| Price: | £900 (inc. VAT where applicable) |
Work from our course team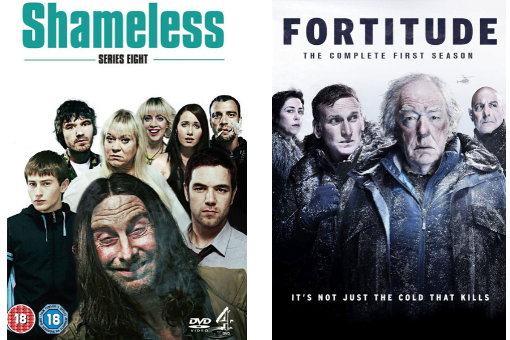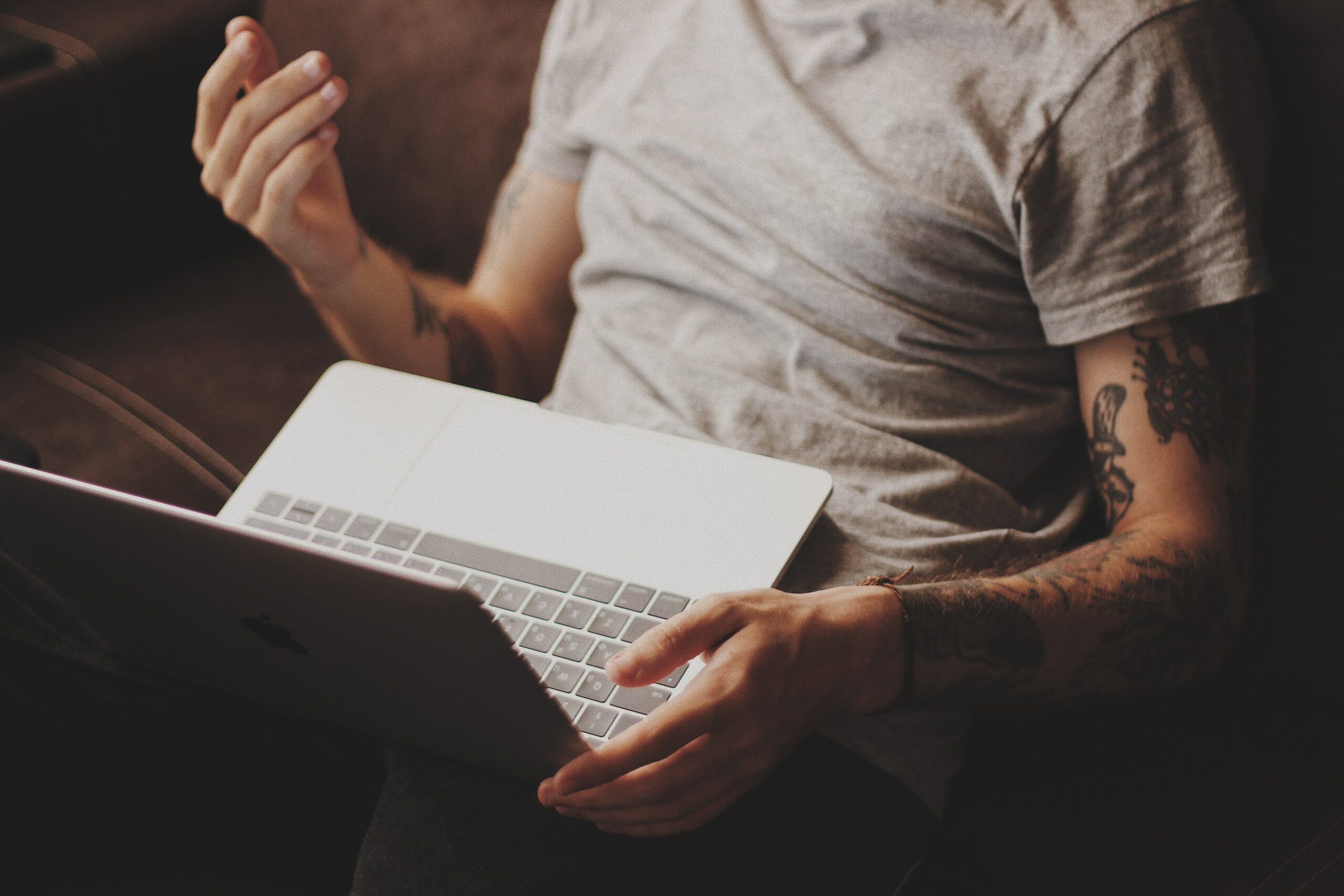 Good script editors are the unsung heroes of television drama – they can quite literally make the difference between a script that works and a script that doesn't.

​- Caroline Young, Course Leader
Story for Script Development is for anyone working in (or who wants to work in) TV drama, including editors, script readers, development assistants, trainee script editors, researchers, storyliners, story assistants, story supervisors and anyone else looking to learn the mechanics of story structure and apply that practical understanding to high-end TV drama.
We teach this course online in groups of up to 15 people. You can book as an individual or block-book a dedicated class exclusively for your team.
The course is suitable if you:
Are a trainee script editor, researcher or story assistant and want to learn how to read scripts and give more effective notes
Want to move into HETV and learn more about the story expectations of the market and audience
Would like a refresher on story principles
Need to be able to pinpoint problems in a script more quickly…
… and express your thoughts and instincts more effectively, using the language of narrative
Need to understand why a script isn't working as a piece of TV drama
Would like to learn or sharpen your awareness of five-act story structure and learn how to work with larger scale stories
Are looking to understand storylining over a series
Would like to feel more confident in giving notes to writers, including giving notes you'd rather not give
Want to join a friendly and supportive group of learners
Can dedicate 5-7 hours per week for the duration of the course
You'll discover the underlying structure of all successful stories, learn the essential elements every HETV drama needs, and practise applying this understanding to your work in script development.
Throughout the course you'll study real-world scripts that work — and some that don't — to help you understand how a knowledge of archetypal story can help you identify and tackle problems, and make your note-giving more effective at all stages of the development process.
Along the way, you'll be working within a supportive community keen to share their experiences, with live Q&As on Zoom with your tutor, John Yorke and industry guests.
We teach this course in our online classroom, which is open 24/7 so you can fit learning around your work, family and friends. You'll work in a small group of learners so you can discuss ideas, ask questions and share your writing as you progress through the weekly sessions.
Read more on how we teach. 
See a full list of the materials and programmes you'll need to complete this course.
You'll learn from:
Short podcasts and videos from John Yorke, Caroline Young and other industry experts
Q&A session with a guest HETV writer
Practical exercises and prompts to help you experiment and practise your script skills
Carefully selected reading and viewing lists
Live Q&A chatroom sessions with your group and tutor
The opportunity to share your work and give and receive feedback from fellow writers
Weekly tutor input and detailed feedback on your script notes at the end of the course from your tutor and John Yorke
Join our alumni
After your course, you can join our online alumni community where you'll meet our growing network of past students. You'll be able to.
Rejoin your classmates in a private forum
Continue to access an archived version of your course materials
Meet alumni from other courses and share work for feedback
Join discussions about screenwriting, script editing and the industry
Attend live chats with guest writers and industry folk
Mentoring and one-to-one feedback
The John Yorke Story tutor team offer mentoring, script reads and reports. We are happy to quote by job or script, or to arrange a longer mentoring scheme as you work on a specific story idea. We'll create a package to suit you, so for more information please email learn@johnyorkestory.com
Taking things further
If you'd like to take another John Yorke Story course, we'll give you a discount. Please get in touch for more details.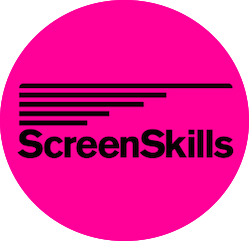 This course has been made possible by the support of ScreenSkills, and has been approved as part of an informal or formal continuing professional development (CPD) programme.
You may be eligible for a training bursary for this course. Apply direct to ScreenSkills here, at least FOUR WEEKS before the course start date.
As this counts as CPD training, you may also be able to get funding from your employer to do it. See here for all our latest bursary and funding opportunities. 
Price: £900 (inc. VAT where applicable)
Price: £50
(Non-refundable)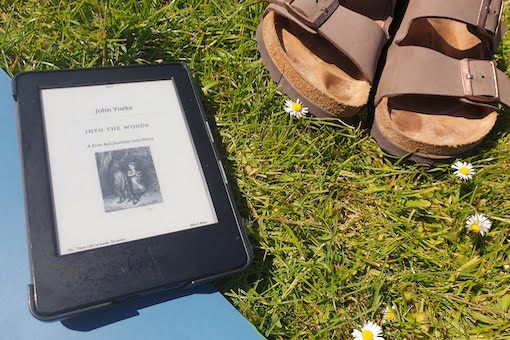 The script I'm working on is really dreadful. I thought that at the beginning of the course, but couldn't say why. Now I realise, when going through the checklist, that the story is missing most of the checkpoints. We have no idea where the protagonist is going or why. I know how to fix this now.
I really have enjoyed the course. The content has been fantastic and the feedback incredibly helpful… I've managed to secure a couple of weeks on a production, shadowing with the Script Team in children's drama, so that I can put some of what I've learned into practice.
It has been so fascinating to see just how much changes between a first draft of a script and the final TX.
I'm honored to have learned from such an experienced team. I definitely learned a lot and feel a sense of satisfaction after receiving the notes on my final assignment. I'm out there now applying for more reading jobs.
Our ARTICLES on SCRIPT DEVELOPMENT
Becoming a script editor is many people's first step in their career in TV and film, but how do you actually get your foot in the door? Story for Script Development tutor Matt Telfer explains the best routes into the industry and how to make the most of it in this special long-read article.
Script editors are an integral part of developing a writer's initial idea into a truly compelling TV show or film. In this interview, John Yorke Story's Katherine Press speaks with script editor and development consultant Jessica Jones about ironing out problems with writers, understanding how stories work and what questions you should be asking your script.
We work closely with all our students, and often go through topics in detail to help them better grasp them. In this one-to-one session, the John Yorke Story team work with a screenwriter as she masters some of the core elements of five-act structure: inciting incidents, moments of hope and despair, and the point of no return.