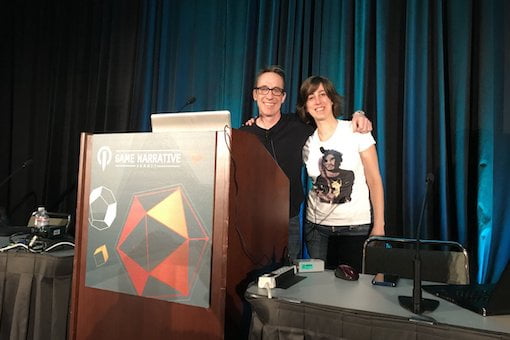 Strong narrative is key to engaging and retaining players in the industry today. This online course teaches the story-structure essentials that will help you craft richer, more compelling games.
Strong narrative is key to engaging and retaining players in the industry today. This online course teaches the story-structure essentials that will help you craft richer and more compelling games.
Over seven weeks you'll master story principles for games. You'll investigate the relationship between player and protagonist, discover how to merge story and gameplay, and find ways to use those skills in a development team.

By the end of the course you'll have written an industry-standard story treatment for an original game, with a clear idea of gameplay and narrative.
There's a balance of theory – the five-act-structure ideas set out in John Yorke's acclaimed book, Into The Woods – with highly practical exercises based on games from Overwatch to The Walking Dead and The Witness.
This professional development course has been devised by story expert John Yorke and Caroline Marchal, lead game designer of Heavy Rain and founder of INT./NIGHT studio. It's for anyone who works in the gaming industry as well as writers intrigued by the possibilities of interactive stories.
All participants who successfully complete the course will receive a certificate of completion evidencing their study hours.
NEXT COURSE
| | |
| --- | --- |
| Start date: | 6 February 2023 |
| Duration: | 7 weeks |
| Skill level: | Intermediate |
| Held: | Weekly |
| Sessions: | 6 |
| Price: | £900 |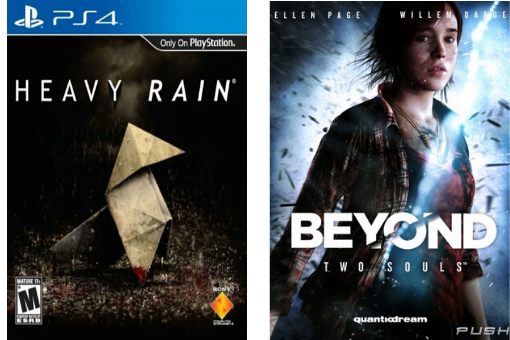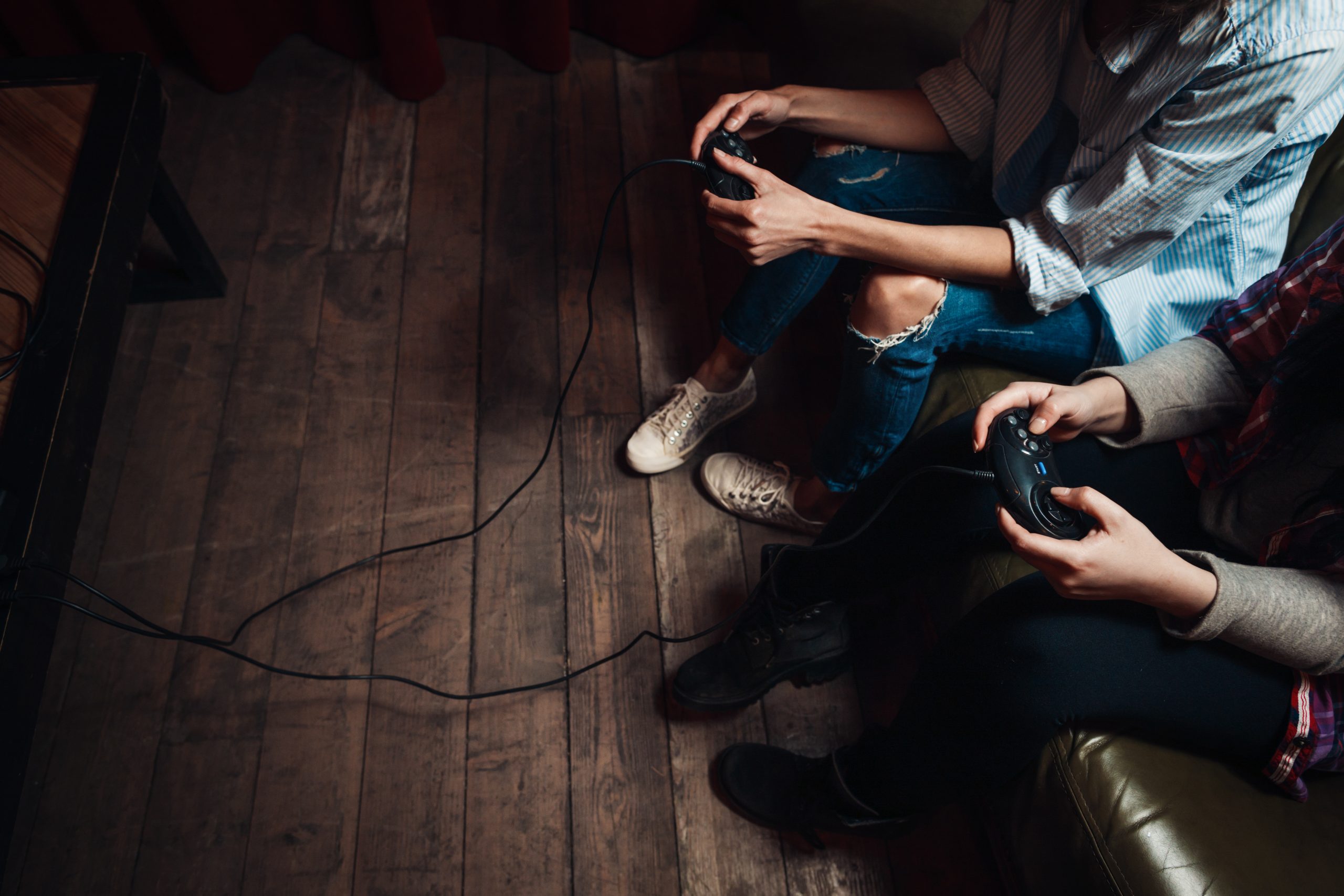 Our professional development course is for anyone who loves and plays video games. It's ideal if you're a writer looking to work in a different, ever-expanding medium, or a video game professional looking to create richer and more engaging experiences.
We teach this course in groups of up to 15 people. You can book as an individual, or you can block-book a class for your team.
The course is suitable if you:
Are involved in developing or publishing video games, be it as a designer, producer, artist or programmer, etc.
Are new to video game writing and want to learn how to plan and structure your work
Want to understand what a development team needs from a writer
Want to learn how to see the underlying framework behind all stories — both in video games and traditional media
Want to join a friendly and supportive group of learners
Can dedicate 4-5 hours per week for the duration of the course
Massively successful video games like Metal Gear Solid, Grand Theft Auto or The Witcher feature exciting gameplay AND great stories. This course focuses on story's primary colours, the fundamental principles you need to write great narrative, and on the techniques to adapt these principles to video games.
We teach this course in our online classroom, which is open 24/7 so you can fit learning around your work, family and friends. You'll work in a small group of learners so you can discuss ideas, ask questions and share your writing as you progress through the weekly sessions.
Read more on how we teach. 
See a list of the materials and programmes you'll need to complete this course. Also desirable is access to the following games: Reigns (Windows/Mac/Linux, Android/iOS), The Writer Will Do Something (browser), and prior knowledge of The Last of Us (PS4) is ideal but not mandatory
You'll learn from:
Short podcasts and videos from John Yorke, Caroline Marchal and other industry experts
Practical exercises and prompts to help you experiment and practise your skills as you build your game story
Carefully selected reading and viewing/playing lists
Live Q&A chatroom sessions with your group and tutor
The opportunity to share your work and give and receive feedback from fellow writers
Weekly tutor input and detailed feedback on your game story at the end of the course from your tutor and John Yorke
Join our alumni
After your course, you can join our online alumni community where you'll meet our growing network of past students. You'll be able to.
Rejoin your classmates in a private forum
Continue to access an archived version of your course materials
Meet alumni from other courses and share work for feedback
Join discussions about screenwriting, script editing and the industry
Attend live chats with guest writers and industry folk
Mentoring and one-to-one feedback
The John Yorke Story tutor team offer mentoring, script reads and reports. We are happy to quote by job or script, or to arrange a longer mentoring scheme as you work on a specific story idea. We'll create a package to suit you, so for more information please email learn@johnyorkestory.com
Taking things further
If you'd like to take another John Yorke Story course, we'll give you a discount. Please get in touch for more details.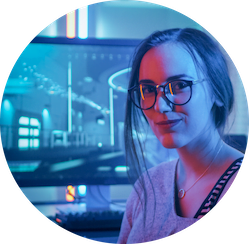 Women in Games Bursary
We've written articles on why the games industry needs more women and are committed to helping encourage more female talent on the scene.
Our bursary covers 25% of the regular course price and is available to one female applicant for each iteration of this course. To apply, email us and tell us how you'd benefit.
As this counts as CPD training, you may also be able to get funding from your employer to do it. See here for all our latest bursary and funding opportunities. 
Price: £50
(Non-refundable)
I feel the class has made me a better writer, and it's made me understand game design more fully…Few games can (or should) blindly follow a three-act shape. But understanding form is how artists learn to subvert and surprise. This is the value of the course.
Just wanted to say a big thank you to all the tutors and everyone I've talked to over the past few weeks on the course. It's been stressful and exhilarating and mind-opening to say the least! 
The teaching materials were first class. There was a lot to digest, but the tips and examples provided will become valuable additions to my "writer's toolkit".
It was refreshing to see a wide variety of people being involved, both enrolled on the course and leading it. It has encouraged me to pursue further work in writing for video games and has allowed me an insight into an industry that, as a huge video game fan, has been one that I have long admired.
Our ARTICLES on VIDEO GAME STORYTELLING
How do you approach writing an expansive, multi-protagonist interactive drama like As Dusk Falls? We speak to INTERIOR/NIGHT's creative director Caroline Marchal and lead writer Brad Kane about the process.
Many writers are intimidated by the prospect of pitching. As if writing scripts isn't hard enough, it feels like we now need to be graphic designers, pro-editors and public speakers to get our story in front of the right people. But we should remember that we are creative people, says Story for Pitch Decks course director Emma Millions.
Every game begins with a treatment that's a few pages long – so how do you distil a whole game into a couple of thousand words? Here, game designer Nick Dixon explains how to write a proper video game treatment and the importance of effectively combining narrative and gameplay.